---
DAWN
Daily Arts Web Nucleus
---
Discover the Arts!
Each day a different image from the Literary, Performing, or Visual Arts representing a portion of Scripture
plus an explanation with links
2016 July 31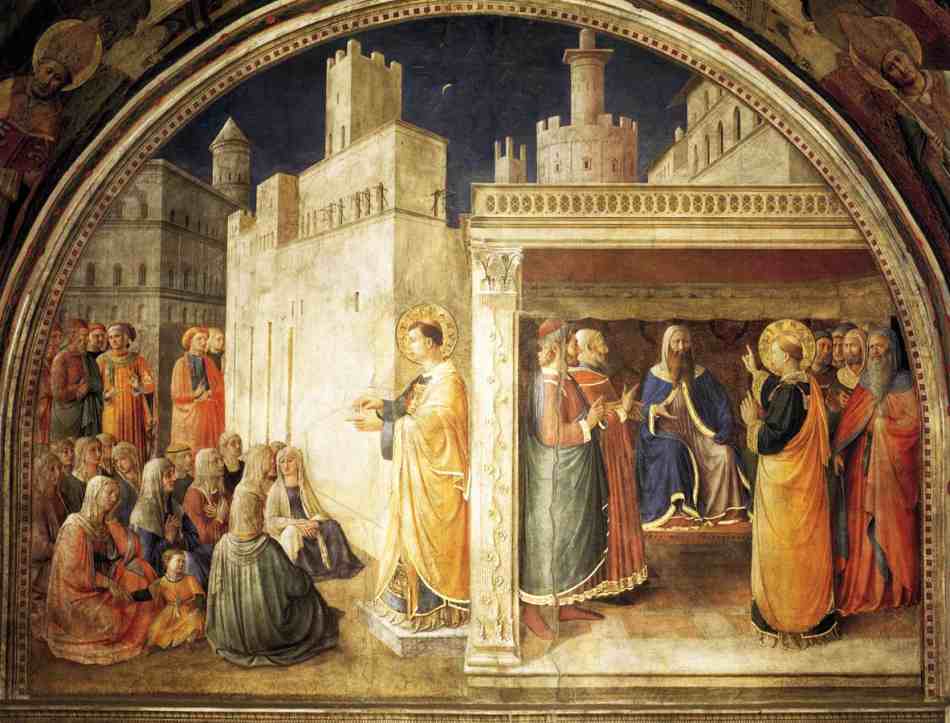 Image 1: Ordination and Almsgiving of Stephen (1447-1449)
Fra Angelico (c. 1395 - 1455)
Italian Renaissance Style
Cappella Niccolina, Palazzi Pontifici, Vatican, Rome, Italy
Image Source: Web Gallery of Art



~~~~~~~~~~


Image 2: St. Stephen Preaching and St. Stephen Addressing the Council (1447-1449)
Fra Angelico (c. 1395 - 1455)
Italian Renaissance Style
Cappella Niccolina, Palazzi Pontifici, Vatican, Rome, Italy
Image Source: Web Gallery of Art



Explanation: In Acts 6, seven godly men were chosen to take care of the widows and others in the church who needed help. The word of God prospered, and many were added to the church (1-7). Stephen, one of the newly chosen deacons, worked miracles and was very effective in communicating the word of God. But conspirators brought false charges against him, and the Jewish authorities put him on trial (8-15).
[Sermons: Sinclair B Ferguson. Mark Dever. Bryn MacPhail. Various. ]
[Illustration: Today's images illustrate several key incidents in the life of Stephen, who is the chief subject of today's chapter. ]




---



RESOURCES


[THEMATICALLY AND CHRONOLOGICALLY RELATED SCRIPTURES: Acts 6:1-15: 1 Timothy 3:8-13. ]

[ CHRONOLOGY: GENERAL. Patriarchs (Traditional). Judges # 1. Judges # 2. Kings # 1. Kings # 2. Prophets # 1. Prophets # 2. NT # 1. NT # 2. NT # 3. ]

[ MAPS: Maps # 1. Maps # 2. Maps # 3. Maps # 4. Maps # 5. ]

[ COMMENTARIES, ETC: GENERAL: Bible Study Tools; Bible Hub: Study Light; Blue Letter Bible // PSALMS: Monergism: Precept Austin: The Treasury of David; John Gill; John Calvin - Volumes 1, 2, 3, 4, 5]

[ MUSIC: GENERAL: The Cyber Hymnal // PSALMS: Genevan Psalter (Instrumental). VARIOUS ARTISTS: Micha'el Ben David. Sons of Korah. Fernando Ortega. Janet Isaac Morrison. Music of the Bible Revealed - Suzanne Haik-Vantoura. Dr. David Erb. Gregorian Chants. ]


---
*** For Additional word studies use one of the Greek Interlinear Bibles below. ***
---
Acts 6
1. Focus on the Ministry of Peter & the Apostles (Ac 1:1 - Ac 12:25) - 33 A.D. - 48 A.D. Israel
1 And in those days, when the number of the disciples was multiplied, there arose a murmuring of the Grecians against the Hebrews, because their widows were neglected in the daily ministration. 2 Then the twelve called the multitude of the disciples unto them, and said, It is not reason that we should leave the word of God, and serve tables. 3 Wherefore, brethren, look ye out among you seven men of honest report, full of the Holy Ghost and wisdom, whom we may appoint over this business. 4 But we will give ourselves continually to prayer, and to the ministry of the word. 5 And the saying pleased the whole multitude: and they chose Stephen, a man full of faith and of the Holy Ghost, and Philip, and Prochorus, and Nicanor, and Timon, and Parmenas, and Nicolas a proselyte of Antioch: 6 Whom they set before the apostles: and when they had prayed, they laid their hands on them.
7 And the word of God increased; and the number of the disciples multiplied in Jerusalem greatly; and a great company of the priests were obedient to the faith.
8 And Stephen, full of faith and power, did great wonders and miracles among the people. 9 Then there arose certain of the synagogue, which is called the synagogue of the Libertines, and Cyrenians, and Alexandrians, and of them of Cilicia and of Asia, disputing with Stephen. 10 And they were not able to resist the wisdom and the spirit by which he spake. 11 Then they suborned men, which said, We have heard him speak blasphemous words against Moses, and against God. 12 And they stirred up the people, and the elders, and the scribes, and came upon him, and caught him, and brought him to the council, 13 And set up false witnesses, which said, This man ceaseth not to speak blasphemous words against this holy place, and the law: 14 For we have heard him say, that this Jesus of Nazareth shall destroy this place, and shall change the customs which Moses delivered us. 15 And all that sat in the council, looking stedfastly on him, saw his face as it had been the face of an angel.




---
ADDITIONAL AD LIB MATERIAL: Prose, Poetry, Writers, Visual Artists, Music, DAWN, and ILLUMINATION. ILLUMINATION features a compact, Illuminated Bible. DAWN, the page you are presently visiting, features a new image and explanation daily.

Please Email Comments and Questions To

AD LIB ARTS EMAIL
copyright 2016, Scott Souza