---
DAWN
Daily Arts Web Nucleus
---
Discover the Arts!
Each day a different image from the Literary, Performing, or Visual Arts representing a portion of Scripture
plus an explanation with links
2017 August 22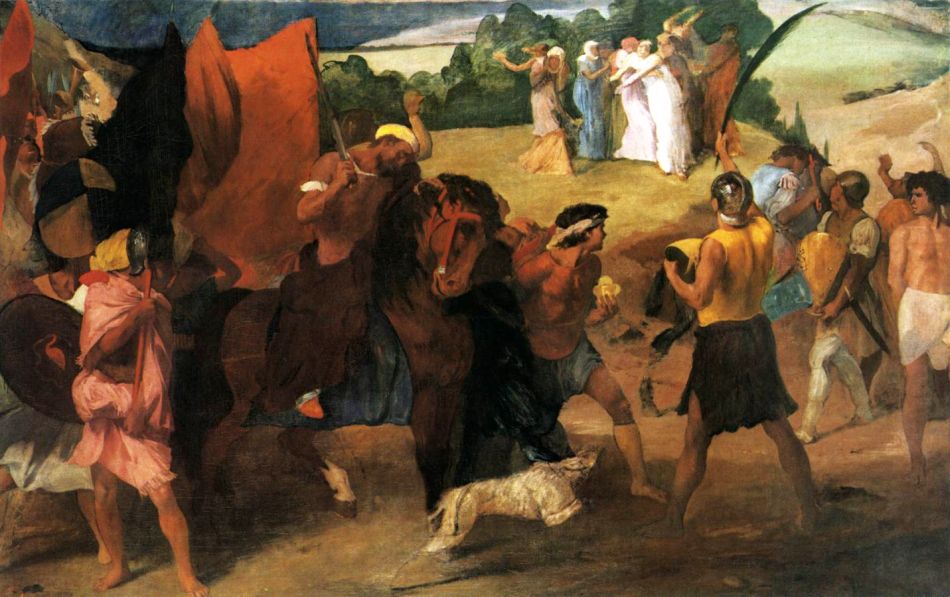 Image 1: Jephthah's Daughter (1859-1860)
Edgar Degas (1834-1917)
Impressionism Style
Smith College Museum of Art, Northampton, Massachusetts, USA Image Credit: Web Gallery of Art



~~~~~~~~~~


Image 2: Jephthah (1867)
John Everett Millais (1829-1896)
Romanticism Style
National Museum of Wales (Amgueddfa Cymru), Wales, UK Image Credit: Wikiart



~~~~~~~~~~


Image 3: The Daughter of Jephthah (1879)
Alexandre Cabanel (1823-1889)
Academic Style
Private Collection Image Source: Wikiart




SPECIAL NOTE:


[ I will again be working through the Scriptures from Genesis to Revelation. I will be adding links, resources, images, and the like, upgrading the former work-through which began with the 2013-10-12 posting which can be found, along with the full Genesis to Revelation postings, in the Archive Page. Postings will be at midnight Eastern Time, as I am able. However, no chapters will be skipped, even though a posting may be late. And all postings will be housed in the Archive Page. ]



Explanation: In Judges 11, continues the narrative which began in the previous chapter with Israel being challenged by their enemies, the Ammonites. Chapter 11 introduces Jephthah (who eventually became Israel's leader), giving a brief history of his background. Jephthah was a mighty man of valor, the son of a harlot, whose father was Gilead. Gilead also had sons by his wife; and when they grew up they cast out Jephthah; and Jephthah dwelt in the land of Tob. There he gathered a band of vain men (1-3).
When Ammon gathered for war against Israel, as mentioned in the previous chapter, the elders of Gilead went to Jephthah for help. After some negotiations, Jephthah agreed to help them if they would make him their head. They solemnized the agreement with a covenant in Mizpeh (4-11).
Jephthah then sent a message to the king of Ammon asking why he was attacking Israel. The king said that they were trying to recover land which Israel took in prior years. Jephthah reminded them that when the kings of Edom and Moab resisted the advance of Israel out of the wilderness Israel stayed where they were (12-17).
Sihon the king of the Amorites also would not let them pass, but he made an unprovoked attack against Israel. As a result, the Amorites lost the lands which they were now trying to recover. Jephthah pointed out that the Amorites would not give up the lands which the god of the Amorites gave to them; and it was unjust of Ammon to demand the lands which the LORD gave to Israel. But the king of Ammon refused to listen (18-28).
Jephthah then attacked the Ammonites. And he made a vow that he would sacrifice the first one who came out of his house to greet him if he returned in peace. So the LORD delivered the Ammonites into the hand of Jephthah (29-33).
But his daughter was the first to greet him when he returned home. When Jephthah saw her he tore his clothes in distress and told her his vow. She agreed to be the sacrifice, but asked to go up and down on the mountains for two months with her companions and bewail her virginity. At the end of two months she came back and became Jephthah's sacrifice. Afterward, the daughters of Israel went yearly to lament the daughter of Jephthah the Gileadite for four days in a year (34-40).
[ Sermons: Rico Tice. Various. ]
[ Illustration: Today's chapter contains the story of Judge Jephthah. The paintings above illustrate key incidents from this account. ]






---



RESOURCES


PLEASE NOTE: Use the resources on this and other sites thoughtfully, particularly the commentaries and encyclopedias. I have attempted to list conservative, scholarly resources. However, some providers use liberal or liberal-influenced commentaries such as the Cambridge Bible for Schools and Colleges (in Bible Hub). Such commentaries are undoubtedly included by the provider for the wealth of useful information and comments which they provide. By consulting several commentaries, it should be fairly easy to sort out the wheat from the chaff. If, however, you would like personal assistance, write to me at AD LIB ARTS EMAIL.


[ THEMATICALLY AND CHRONOLOGICALLY RELATED SCRIPTURES: Judges 11:
[1] Judges 8:31; 1 Chronicles 2:26; 1 Chronicles 7:14-17.
[2] Deuteronomy 23:2-3; Genesis 21:10; Genesis 25:6.
[3] 2 Samuel 10:6; Judges 9:4.
[4] Judges 10:8-9; Judges 10:17-18.
[5] Judges 10:9.
[6] Joshua 10:24; Isaiah 1:10; Isaiah 22:3.
[11] Exodus 34:34; Joshua 18:8; Judges 20:26; Judges 21:2; Joshua 18:26; Judges 20:1; Judges 10:17; Genesis 31:48-49.
[12] Joshua 22:24; 2 Samuel 16:10.
[13] Deuteronomy 2:9; Deuteronomy 2:19; Numbers 21:21-30; Joshua 12:2; Joshua 12:5; Deuteronomy 3:16; Numbers 21:24.
[16] Numbers 20 - 21; Deuteronomy 1:19; Numbers 14:25; Numbers 33:36; Numbers 20:1; Numbers 33:16.
[17] Numbers 20:14; Deuteronomy 2:9; Deuteronomy 2:36; Numbers 21:13; Deuteronomy 2:1; Deuteronomy 2:14.
[19] Numbers 21:21; Deuteronomy 2:26-29; Numbers 32:37; Deuteronomy 2:29.
[20] Numbers 21:33; Isaiah 15:4; Jeremiah 48:3.
[24] Judges 3:12-13; Numbers 21:29; Jeremiah 48:7.
[25] Joshua 24:9; Numbers 31:8; Joshua 13:22.
[26] Numbers 21:25; Numbers 32:34.
[27] Genesis 16:5; Genesis 31:53; Genesis 18:25; 1 Samuel 24:15.
[29] Judges 6:34; Hebrews 11:32.
[30] Genesis 28:20-22; 1 Samuel 1:11; 2 Samuel 15:8; Psalm 66:13.
[31] Judges 10:6; Micah 6:7; 2 Kings 3:27; Leviticus 18:21; Deuteronomy 12:31; Ezekiel 20:26; Jeremiah 49:1; Amos 5:26; Acts 7:43; 2 Chronicles 28:3; 2 Chronicles 33:6; 2 Samuel 21:1-9; 1 Samuel 19:23; 1 Samuel 14:44; 1 Samuel 16:13; Exodus 13:2; Genesis 28:21-22; 1 Samuel 1:11.
[33] Ezekiel 27:17; Judges 3:30; Judges 8:28.
[34] Exodus 15:20; 1 Samuel 18:6-7;Genesis 22:2; Jeremiah 6:26; Luke 9:38; Zechariah 8:10.
[35] Joshua 7:6; Numbers 30:2-3; Numbers 30:7; Deuteronomy 23:23; Leviticus 27:2-27; Leviticus 2; Leviticus 7:28-29; Leviticus 27:29; Numbers 30:2; Ecclesiastes 5:4-5; Matthew 5:33; Jonah 2:9; Psalm 73:25; Psalm 26:11; Leviticus 27:28-29; Numbers 21:2-3.
[37] Deuteronomy 9:14; 1 Samuel 11:3.
[39] Genesis 23:3; 1 Samuel 14:44; 2 Kings 3:27; Amos 2:1.
-- From Ellicott's Commentary for English Readers ]

[ CHRONOLOGY: GENERAL. Patriarchs (Traditional). Judges # 1. Judges # 2. Kings # 1. Kings # 2. Prophets # 1. Prophets # 2. NT # 1. NT # 2. NT # 3. ]

[ MAPS: Maps # 1. Maps # 2. Maps # 3. Maps # 4. Maps # 5. ]

[ COMMENTARIES, ETC: GENERAL: Bible Study Tools; Bible Hub: Study Light; Blue Letter Bible // PSALMS: Monergism: Precept Austin: The Treasury of David; John Gill; John Calvin - Volumes 1, 2, 3, 4, 5]

[ MUSIC: GENERAL: The Cyber Hymnal // PSALMS: Genevan Psalter (Instrumental). VARIOUS ARTISTS: Micha'el Ben David. Sons of Korah. Fernando Ortega. Janet Isaac Morrison. Music of the Bible Revealed - Suzanne Haik-Vantoura. Dr. David Erb. Gregorian Chants. ]


---
HARMONY OF THE LAW
HEBREW AND GREEK INTERLINEAR BIBLES
---
Judges Detailed Outline
Judges 11
Note: The Book of Judges teaches Israel's unfaithfulness. (The previous book, The Book of Joshua, teaches the Lord's faithfulness.)
Note: Some of the Judges may overlap each other chronologically and may have served in only part of the country.
1. The Historical Setting (1:1 - 3:6) - (1390 - 1377 B.C. Israel)
A. The Present Setting [in the Time of the Judges - This is the Second Campaign of Judah] (1:1-7)
B. The Past Setting [in Joshua's Time - First Campaigns of 6 Tribes] (1:8 - 3:6)
2. The History of the Judges (3:7 - 16:31) - (1377 - 1055 B.C. Israel)
1 Now Jephthah the Gileadite was a mighty man of valour, and he was the son of an harlot [a woman, a harlot]: and Gilead begat Jephthah. 2 And Gilead's wife bare him sons; and his wife's sons grew up, and they thrust out Jephthah, and said unto him, Thou shalt not inherit in our father's house; for thou art the son of a strange woman. 3 Then Jephthah fled from his brethren, and dwelt in the land of Tob: and there were gathered vain men to Jephthah, and went out with him.
4 And it came to pass in process of time, that the children of Ammon made war against Israel. 5 And it was so, that when the children of Ammon made war against Israel, the elders of Gilead went to fetch Jephthah out of the land of Tob: 6 And they said unto Jephthah, Come, and be our captain, that we may fight with the children of Ammon. 7 And Jephthah said unto the elders of Gilead, Did not ye hate me, and expel me out of my father's house? and why are ye come unto me now when ye are in distress? 8 And the elders of Gilead said unto Jephthah, Therefore we turn again to thee now, that thou mayest go with us, and fight against the children of Ammon, and be our head over all the inhabitants of Gilead. 9 And Jephthah said unto the elders of Gilead, If ye bring me home again to fight against the children of Ammon, and the LORD deliver them before me, shall I be your head? 10 And the elders of Gilead said unto Jephthah, The LORD be witness between us, if we do not so according to thy words. 11 Then Jephthah went with the elders of Gilead, and the people made him head and captain over them: and Jephthah uttered all his words before the LORD in Mizpeh.
12 And Jephthah sent messengers unto the king of the children of Ammon, saying, What hast thou to do with me, that thou art come against me to fight in my land? 13 And the king of the children of Ammon answered unto the messengers of Jephthah, Because Israel took away my land, when they came up out of Egypt, from Arnon even unto Jabbok, and unto Jordan: now therefore restore those again peaceably. 14 And Jephthah sent messengers again unto the king of the children of Ammon: 15 And said unto him, Thus saith Jephthah, Israel took not away the land of Moab, nor the land of the children of Ammon: 16 But when Israel came up from Egypt, and walked through the wilderness unto the Red sea, and came to Kadesh; 17 Then Israel sent messengers unto the king of Edom, saying, Let me, I pray thee, pass through thy land: but the king of Edom would not hearken thereto. And in like manner they sent unto the king of Moab: but he would not consent: and Israel abode in Kadesh.
18 Then they went along through the wilderness, and compassed the land of Edom, and the land of Moab, and came by the east side [sunrise brilliance] of the land of Moab, and pitched on the other side of Arnon, but came not within the border of Moab: for Arnon was the border of Moab. 19 And Israel sent messengers unto Sihon king of the Amorites, the king of Heshbon; and Israel said unto him, Let us pass, we pray thee, through thy land into my place. 20 But Sihon trusted not Israel to pass through his coast: but Sihon gathered all his people together, and pitched in Jahaz, and fought against Israel. 21 And the LORD God of Israel delivered Sihon and all his people into the hand of Israel, and they smote them: so Israel possessed all the land of the Amorites, the inhabitants of that country. 22 And they possessed all the coasts of the Amorites, from Arnon even unto Jabbok, and from the wilderness even unto Jordan. 23 So now the LORD God of Israel hath dispossessed the Amorites from before his people Israel, and shouldest thou possess it? 24 Wilt not thou possess that which Chemosh thy god giveth thee to possess? So whomsoever the LORD our God shall drive out from before us, them will we possess. 25 And now art thou any thing better than [the good of good] Balak the son of Zippor, king of Moab? did he ever strive [contending did he contend] against Israel, or did he ever fight against [fighting did he fight] them, 26 While Israel dwelt in Heshbon and her towns, and in Aroer and her towns, and in all the cities that be along by the coasts of Arnon, three hundred years? why therefore did ye not recover them within that time? 27 Wherefore I have not sinned against thee, but thou doest me wrong to war against me: the LORD the judge be judge this day between the children of Israel and the children of Ammon. 28 Howbeit the king of the children of Ammon hearkened not unto the words of Jephthah which he sent him.
29 Then the Spirit of the LORD came upon Jephthah, and he passed over Gilead, and Manasseh, and passed over Mizpeh of Gilead, and from Mizpeh of Gilead he passed over unto the children of Ammon. 30 And Jephthah vowed a vow unto the LORD, and said, If thou shalt without fail deliver [to give you are giving] the children of Ammon into mine hands, 31 Then it shall be, that whatsoever cometh forth of the doors of my house to meet me, when I return in peace from the children of Ammon, shall surely be the LORD'S, and I will offer it up for a burnt offering. 32 So Jephthah passed over unto the children of Ammon to fight against them; and the LORD delivered them into his hands. 33 And he smote them from Aroer, even till thou come to Minnith, even twenty cities, and unto the plain of the vineyards, with a very great slaughter. Thus the children of Ammon were subdued before the children of Israel.
34 And Jephthah came to Mizpeh unto his house, and, behold, his daughter came out to meet him with timbrels and with dances: and she was his only child; beside her he had neither son nor daughter. 35 And it came to pass, when he saw her, that he rent his clothes, and said, Alas, my daughter! thou hast brought me very low [to prostrate you prostrate me], and thou art one of them that trouble me: for I have opened my mouth unto the LORD, and I cannot go back. 36 And she said unto him, My father, if thou hast opened thy mouth unto the LORD, do to me according to that which hath proceeded out of thy mouth; forasmuch as the LORD hath taken vengeance for thee of thine enemies, even of the children of Ammon. 37 And she said unto her father, Let this thing be done for me: let me alone [slacken from] two months, that I may go up and down upon the mountains, and bewail my virginity, I and my fellows. 38 And he said, Go. And he sent her away for two months: and she went with her companions, and bewailed her virginity upon the mountains. 39 And it came to pass at the end of two months, that she returned unto her father, who did with her according to his vow which he had vowed: and she knew no man. And it was a custom in Israel, 40 That the daughters of Israel went yearly [from days to days] to lament the daughter of Jephthah the Gileadite four days in a year.




---
ADDITIONAL AD LIB MATERIAL: Prose, Poetry, Writers, Visual Artists, Music, DAWN, and ILLUMINATION. ILLUMINATION features a compact, Illuminated Bible. DAWN, the page you are presently visiting, features a new image and explanation daily.

Please Email Comments and Questions To

AD LIB ARTS EMAIL copyright 2017, Scott Souza